Let God Decide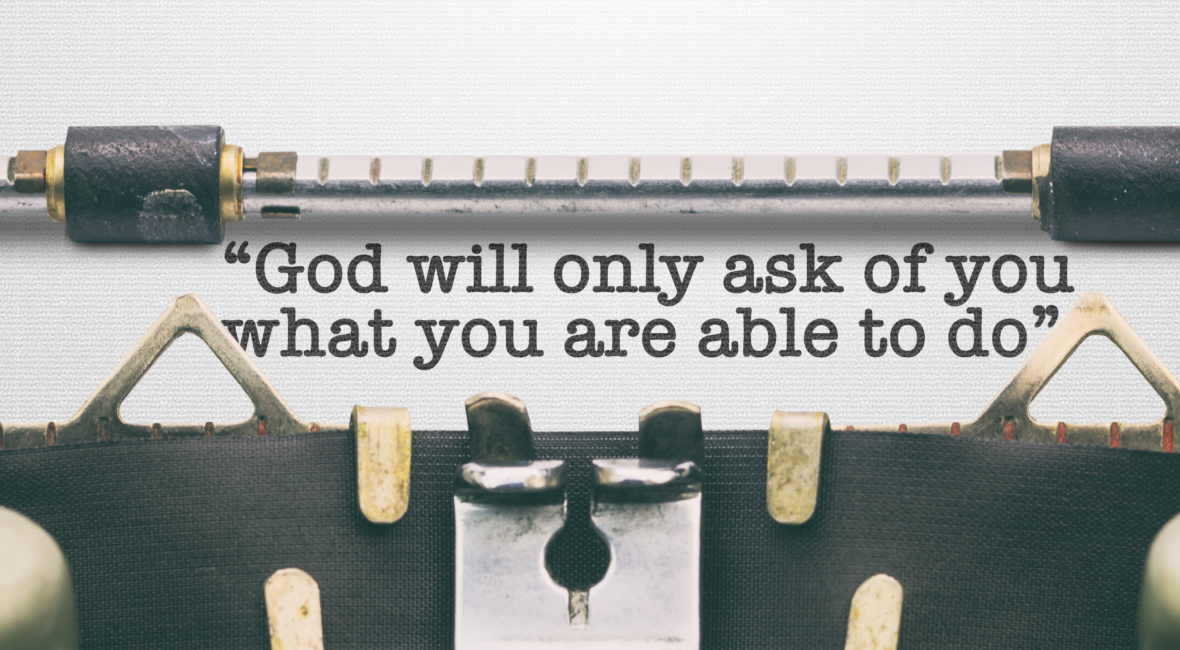 "God will only ask of you what you're able to do." This quote is often a solace as we look at our own inadequacies and failures. It gives us comfort that we'll never be asked to do anything beyond our ability and we won't ever have to give what we're not in possession of. Sometimes we see those who are literally moving mountains for the cause of Christ and in our hearts we hope that one day we can do the same. We want to matter and we want to know that we're impacting our world in some way, shape or form. But if we're simply not able then how can we help others if we can't even help ourselves?

Throughout the years, many have told us how they wish they could do what we do in Zambia. That they could never make it or survive as we have throughout the last 18 years in sub-saharan Africa. Our family has had some pretty harrowing experiences on the field and our lives and the lives of our children have been in jeopardy on more than one occasion. So many have come and thanked us for being able to take on these hardships for the Gospel's sake. However, the truth may not be as glamorous as it seems. When we elevate those who have sacrificed everything, it's easy to place them out of reach and make them no longer relatable with mainstream Christianity. This leads us to conclude that these unique and courageous can sacrifice because – they're able and we're not.
The truth is that no one is able. There's nothing that separates one Christian from the next other than a choice with how far they'll follow Jesus Christ. As believers, the basis of our service whether at home or abroad is not determined by our belief that God will only ask of us what we can handle. The truth is that God will ask much more and will put us in situations that we feel are beyond our ability or control. Even when faced with the impossible or inconvenient, we press forward! Not out of tenacity or the refusal to quit but in the belief that God can do more through us than we can do ourselves. This is the foundation on which we should base our lives. God wants us to rely and depend on Him.
What Can You Do? Challenge yourself to serve and truly put yourself out there for the sake of others! Someone said, "Put your 'yes' on the altar and let God put it on the map." Whether you feel you should be more involved Stateside in your home church or somewhere around the world, give yourself to be used by God and let Him decide how able you are.
2 Corinthians 12:9-10, And he said unto me, My grace is sufficient for thee: for my strength is made perfect in weakness. Most gladly therefore will I rather glory in my infirmities, that the power of Christ may rest upon me. Therefore I take pleasure in infirmities, in reproaches, in necessities, in persecutions, in distresses for Christ's sake: for when I am weak, then am I strong.