This Isn't a Problem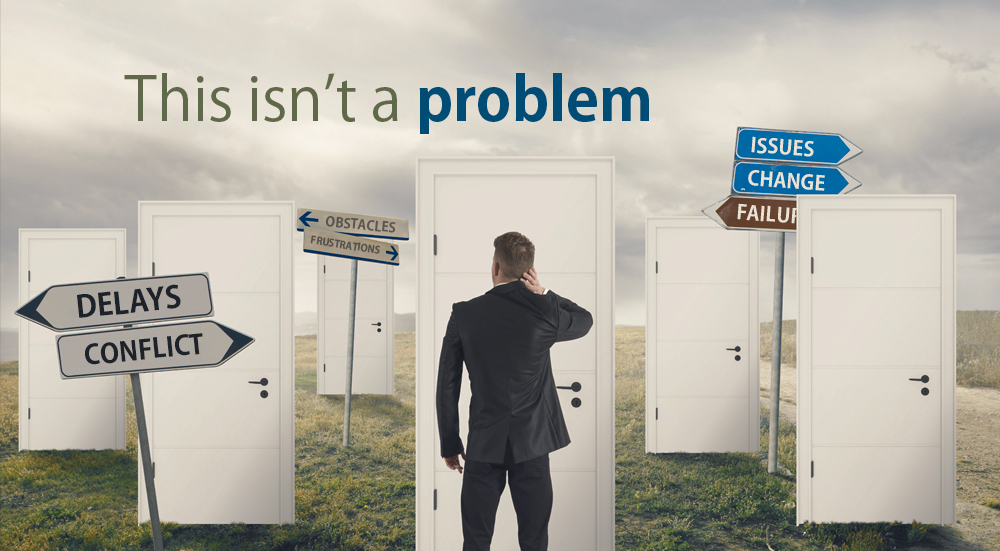 Every week we drive out to the bush. The road is brutal, the terrain is wild, and the chance of something totally unexpected happening is pretty high! Even the most carefully laid out plans are often foiled by unforeseen challenges. Nobody likes setbacks but when they come we either have to decide to stick it out and continue or turn in and quit. Whether you're out in Sub-Saharan Africa or in suburbia America, we're all recipients of these unwelcomed problems that force us back a few steps. These are the moments we don't plan for and that catch us by surprise.
I'm the kind of person that thrives with organization and structure. The back of my truck is loaded with items ranging from meds and first aid supplies to tools and roadside equipment- And yes… a big roll of duck tape! I like being prepared and knowing what to expect. When we have events, everything is taken into consideration and there's nothing left to chance. Who doesn't love seeing a plan come together?! This makes it all the more difficult when Africa throws in the occasional curve ball, forcing change, rescheduling, rethinking, or replanning.
I read recently from Les Parrott's book, 3 Seconds: The Power of Thinking Twice, where he mentioned that it's easy to look at setbacks and unforeseen roadblocks as reasons to get frustrated and quit. The challenge is to look at these unexpected issues as opportunities to step up rather than seeing them as excuses to throw in the towel. The common thought is that doors of opportunity always look attractive and pleasant to the eye. However, the truth is that navigating our most frustrating problems are the real moments that define us. These are the doors that take us farthest along our journey.
The word "inconvenienced" is a state of life here in Africa. Just surviving is hard work, let alone raising a family or running an international organization! I like joking around that our motto should be, "Hope Zambia- Nothing is Easy." Lol.
In 2017, we started a building project for Chiyembekezo. Our plan was to be done by the end of that year! Well, things didn't go quite as expected. We had problems with finding materials, securing transportation, getting supplies into the village during the rainy season, and making sure we had enough bricks to finish the project. On top of that, our entire workforce was made up of volunteers from the village. This in itself isn't a bad thing, but imagine getting a 100+ people from one family and throwing them all together to live. Interpersonal conflict is always a huge issue in the village as one little thing often snowballs into major setbacks for the entire community.
This isn't a problem, it's an opportunity. This isn't a problem… this ISN'T a problem… These are the words going through my head as I try to simply get through the week. You see, if I focus on all the reasons why we can't go forward, then we definitely won't. But if I look at the hidden opportunity in these times of inconvenience and frustration, not only will we continue pressing forward but we'll be much farther ahead because of it!
Remember when I told you about all those delays with our building project? It was literally one headache after another! But each challenge forced us to work through so many of the hidden issues that plagued the people in the village. It brought about a greater unity that we would otherwise not have seen had we finished the entire work in a single year. All those delays centered our attention in addressing some of those elephants in the room…or in this case, in the village!
When we started seeking and buying supplies for the roof of our church building, I worked with a local company here in Chipata. Unfortunately, on our first visit they didn't have the translucent roofing sheets that we needed. But since the church building wouldn't have power for indoor lighting, continuing the project without them simply wasn't an option. On a whim, the roofing company called their head office in Lusaka and asked about this particular product, even though they didn't normally sell it. Amazingly, they had the sheets that we needed! But as he hung up the phone, the clerk explained to me there wasn't any way to get the pieces to us in time, as all their transport trucks were broken down. I looked at him and calmly encouraged, "This isn't a problem, just an opportunity for us to find a way to reach our goal." The man looked at me for a second and repeated the words I had just spoken. "I really like that!", he exclaimed. With this renewed energy, he made a few more calls and we found a way to have everything shipped to us by the end of the day! On top of that, he was so impressed with this new, positive outlook that he gave us a several hundred dollar discount! So, while we're just now almost completing the building project in our third year, rather than our first, the time hasn't been lost, but rather invested and returned with interest.
Whatever situation you find yourself in, be encouraged to press forward no matter the obstacle. You may not reach your primary goals right away but you'll be surprised with what you'll accomplish along the way. So much is possible when you change your mindset to dig-in, commit to the goal, and do whatever it takes to reach it. Sometimes obstacles aren't roadblocks, they're doorways to both your goals and to the person that God wants you to become.
"And let us not be weary in well doing: for in due season we shall reap, if we faint not." Galatians 6:9
.
.