What About Racism?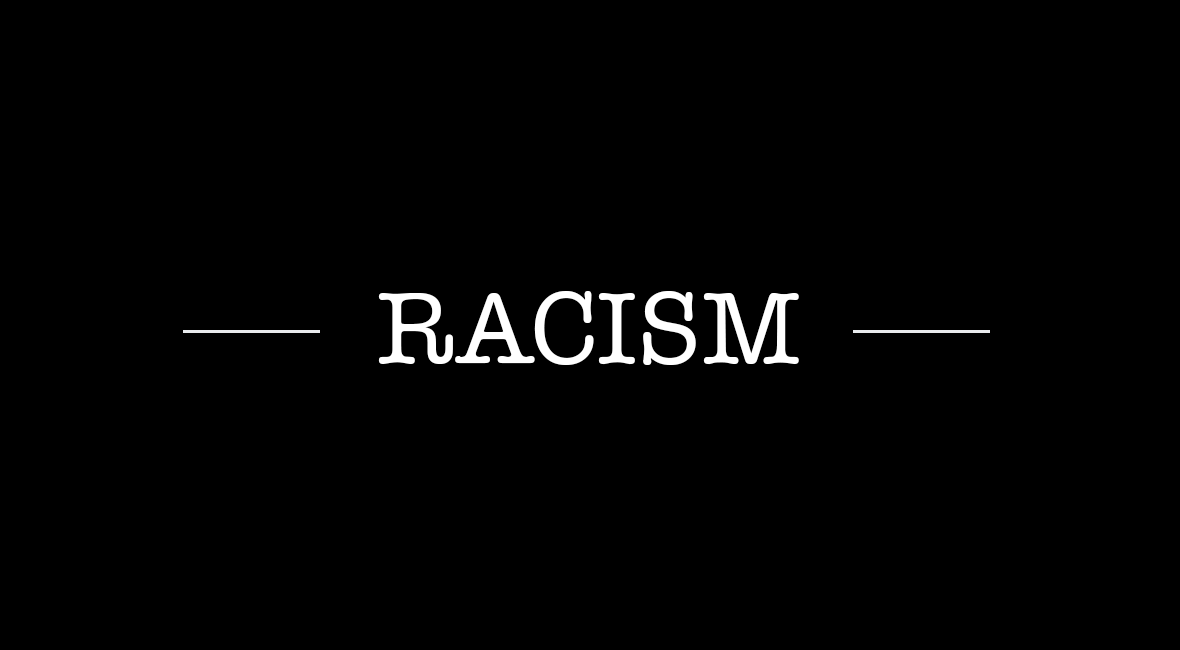 We've heard a lot lately about racial inequality, white privilege, and police brutality. These are very personal and highly incendiary topics. And while there's so much that people are currently divided on, one thing on which we can agree is that in a single week we've experienced both the best and the worst of humanity! How is it possible that a society that can launch men into orbit to touch the stars can also treat his fellow man with such cruelty and disregard?
First let me point out that our nation has been united against the treatment and murder of George Floyd. No one would argue that those responsible shouldn't be held accountable for their crimes. But our nation is equally against the violence and disregard for other's property that we've been witnessing this past week. We've watched incredulously as thousands across the USA took to the streets, leaving behind them a path of destruction, chaos, and even more death, all under the banner of fighting for human rights!
No-one wants to be labeled as a racist. You can see online how many people are trying to show their acceptance of other ethic groups but we have to be careful in how we communicate this. Some have changed their online profiles to support minority race groups without necessarily understanding the issues at stake and what these groups really stand for. As well, sharing pictures online of you with people of other ethnic races to prove how progressive you are could be borderline exploitive. So many are assigning guilt for inequality in our country. However, very little narrative has been brought in with what we can do about it in a way that's unbiased towards any one race! How many times have we heard or read this week, "If you don't understand then you're part of the problem." "If you're not angry then you're part of the problem." If you're not condemning racism then you're part of problem!" Do we even know what the real problem is!? If we don't know the root issue here than what hope do we have to reform and champion human rights?
As a volunteer worker living abroad, I've almost spent more time in Africa than in the USA. A couple of my children were born here so all they've known of home is found in this Sub-Saharan country! We love Zambia and its people but in a small way, racism is even found here at times. When news stories like George Floyd's eventually makes its way to where we live, there's always those that approach me and demand answers as if I did whatever evil thing they just read about. Throughout the years I've been accosted by the "majority" and even on the receiving end of racial prejudice. Being a minority in Africa has given me perspective. But being a Christian has given me a greater perspective with how we need to address this problem.
Let's remember that this is a moral issue. It's a belief or worldview that says one people group is better than another. While legislation can build a foundation for equality, we must remember that all men have a personal responsibility to do what is right. The US passed several acts to help advance society past the destructive ideology of racism.
1865 – Slavery was abolished in the United States in the 13th amendment.
1870 – African American men were guaranteed their right to vote. Women of all races would share in this right fifty years later.
1875 – Another civil rights act was passed guaranteeing equal treatment with all public services.
These are just a few examples but you can see that a lot has been done to fight racism in our country. Why then is this issue still ongoing even after so much legislation? Because racism is a moral issue and it simply reflects the heart.
All men are equal and are equally guilty before their Creator. The only thing that can be done to help the human condition is the transformation that comes from a renewed mind. The Bible says in Romans 12:2, "And be not conformed to this world: but be ye transformed by the renewing of your mind, that ye may prove what is that good, and acceptable, and perfect, will of God."Whether we're talking about racial inequality or police brutality, the underlying issue is the same. It's a problem of the heart. Legislation sets the stage for a better working society. Education allows us to learn what our place is along side others. But it's redemption that restores our relationship with God and brings us to a point where we actually believe in our responsibility to love those around us. Social reform that's born from a changed heart can build lasting relationships. 
One who has truly embraced the Gospel of Jesus Christ will put away the old person that he used to be. The racist will accept all people! The rioter will stop throwing bricks and use them to build the future! Authorities will remain impartial and uphold justice! The human condition is only improved when man's standing with God is improved! 2 Corinthians 5:17-20, says, "Therefore if any man be in Christ, he is a new creature: old things are passed away; behold, all things are become new. 18 And all things are of God, who hath reconciled us to himself by Jesus Christ, and hath given to us the ministry of reconciliation; 19 To wit, that God was in Christ, reconciling the world unto himself, not imputing their trespasses unto them; and hath committed unto us the word of reconciliation. 20 Now then we are ambassadors for Christ, as though God did beseech you by us: we pray you in Christ's stead, be ye reconciled to God." We're talking about peace with God! When this is achieved, it will literally make someone new! It will change their outlook and worldview! And in turn they will become an ambassador for Christ in bringing this same peace to all men, of all races and creeds.
What can you do?
Prioritize the root issue! Instead of arguing about the semantics on how all lives matter, bring people back to the heart of the problem and focus on man's relationship and responsibility with God.
Promote the Gospel! Without pointing people to Jesus, we're just taking care of the symptoms without considering the actual sickness.
Pray for our country, it's people and our leaders. A lot of decisions are being made that affect everyone.
Position yourself on God's side of the issue. A lot of politics are being thrown into this from all sides. Let the Bible be our final authority on all issues. 
.
.
.