Hope is a Choice!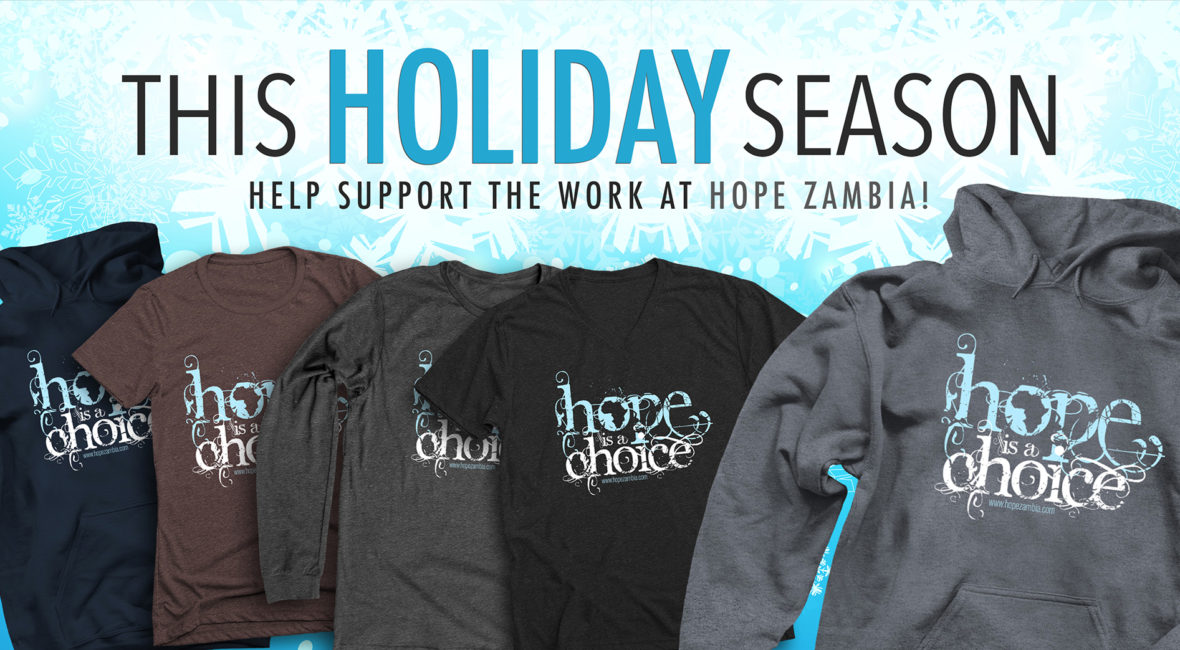 Our goal with Chiyembekezo Farms is to help fight hunger and malnutrition and to empower the local people through fair trade. With each shirt that's purchased in our Hope Zambia Bonfire campaign, we'll be able to plant two fruit trees at Chiyembekezo Farms! Check it out at https://www.bonfire.com/hope-is-a-choice/!
We've already raised funds for:
A complete solar setup including a submersible pump.
One 5,000 L water tank
A 20 ft stand for the tank
A complete drip irritation package
A perimeter fence for 2.5 arces
The foundation of this project will be built on a three way partnership between Hope Zambia, Chiyembekezo and Lutawo Phiri, a professional fruit tree farmer in Chipata.
Our goal is to raise an additional $3,000 to meet this need by this January, 2020.
Please consider getting involved with this project!